Advertising tarpaulins
Our high-quality advertising tarpaulins can be used individually. No matter whether as large-scale advertising on the scaffolding or as a heavy-duty truck tarpaulin. Your new advertising tarpaulin will of course be delivered ready-made, hemmed and cut. Of course, like all our other products, we also professionally assemble them on site. Find out now about our large selection of advertising tarpaulins.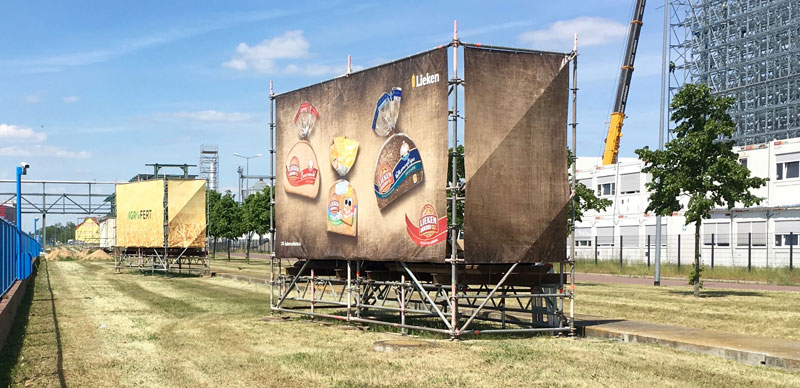 To put it in a nutshell: Inexpensive fulfills its purpose – excellent to process and assemble. The top seller among tarpaulin materials with a silk-gloss surface and good flatness.
Regardless of the incidence of light, you can advertise on both sides with this advertising tarpaulin. The central barrier prevents the graphic on the back from showing through. The material is very tear-resistant even without a seam.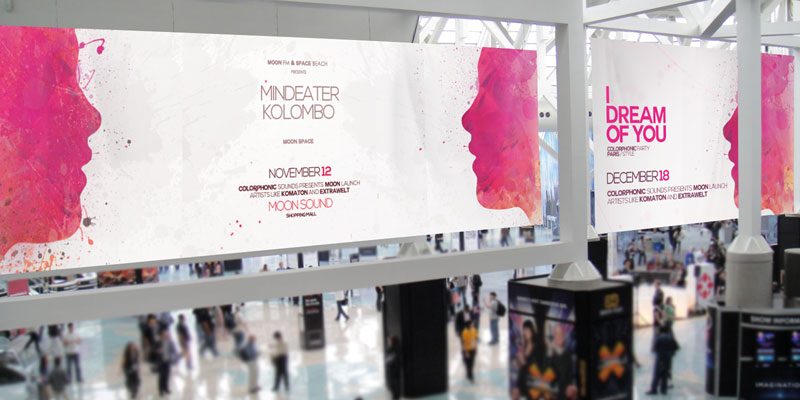 Advertise twice with just one tarpaulin. Thanks to the centrally integrated barrier layer, you can freely choose between different designs on both sides. Blockout tarpaulins are particularly tear-resistant and have a very good flatness.
Wrap up your construction site in an elegant way and advertise at the same time as your advertising. Inform your future customers and interested parties with our scaffolding advertising even before construction begins.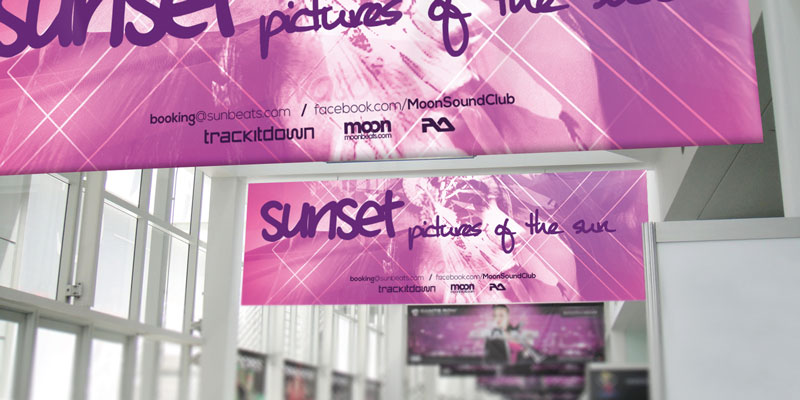 Truck tarpaulins for the highest demands. Particularly high grammage with extreme tear resistance. Ideal for places that are mechanically stressed. Due to their excellent flatness, they are ideal for ceiling hangers.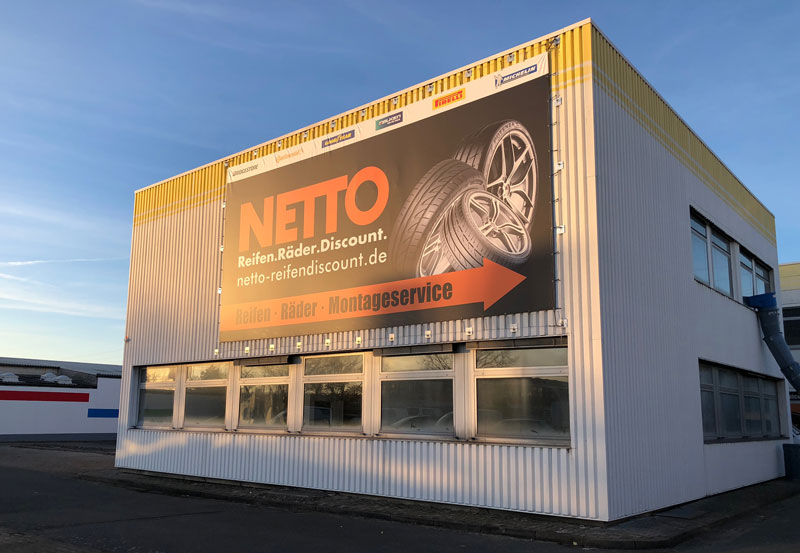 Large-format advertising over entire house facades – span and cover entire scaffolding to show your building only in the finished state. Or advertise with your advertising during the construction phase.