Displaysystems & PoS
Whether roll-up banners, complete exhibition stands or simple displays. We produce the right product for you. We design and produce customer stoppers, snap frames, flags and beach flags individually, quickly and inexpensively. Find out more about our wide range of displays and point of sale products.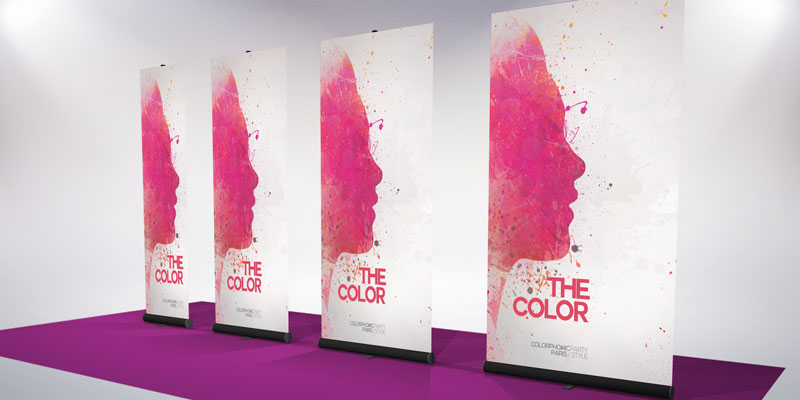 Roll-up systems, banner systems or even banner displays are the simple way to quickly achieve a presentation effect. They are quick to set up, can be stowed away small and still have approx. 2 square meters of advertising space. The graphics can be exchanged. They are available in different widths and for every budget.
Exhibition walls or pop-up folding walls are the professional way to present yourself. One person can assemble it in a few minutes. Exhibition walls are available in different widths and optionally with halogen floodlights and a usable counter that also represents the transport box.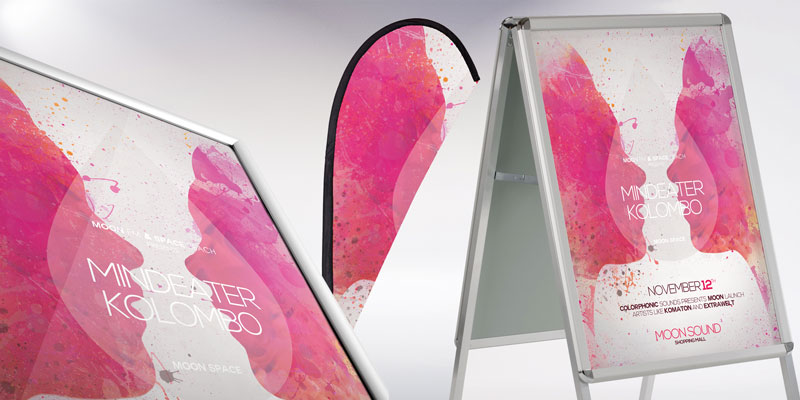 The point-of-sale repertoire includes all products that promote sales. Use these opportunities to better market your products. We equip your customer stoppers, snap frames, clamping rails, flags and much more. with high quality print products.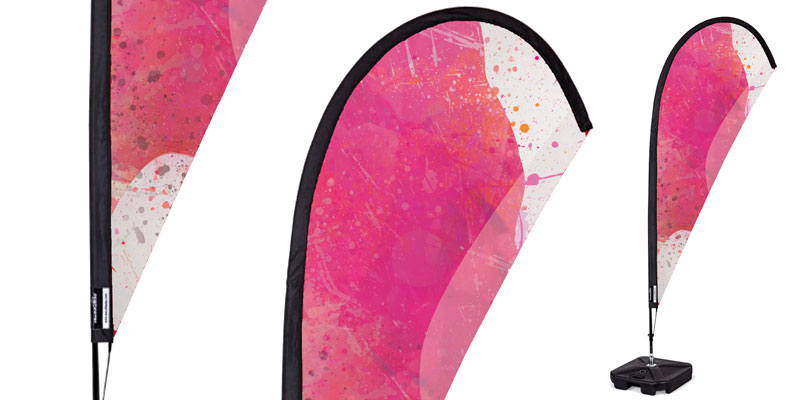 Get noticed at any price. Our flags and beach flags are available in different shapes and sizes. Different attachments allow attachment to any location. You decide – we produce.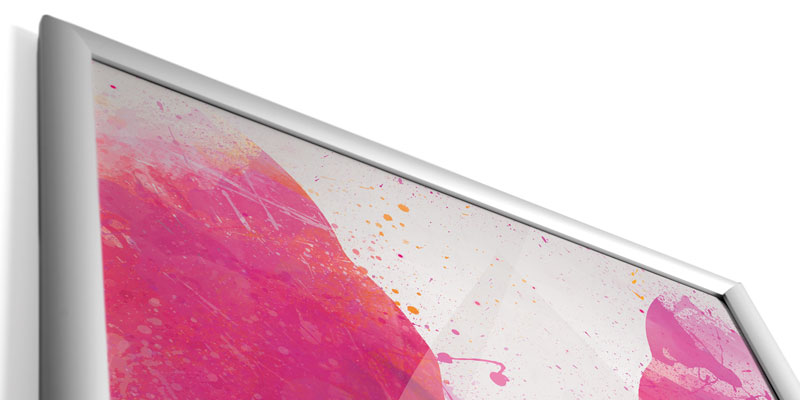 Upgrade your print! Tool-free use of your graphics with a noble aluminum look as a frame is characteristic of these snap frames. Your graphic is protected with an anechoic plastic vinyl.
Mount the aluminum rails on your posters, placards, banners or fabrics so that they can be easily suspended. The lower rail serves as a weight and rounds off the presentation.
Customer stopper in & outdoor
DIN A1 display stands (also available in DIN A2 and A0) are poster holders that are often placed in front of shops. They are used to present your shop to attract attention. Available for both indoor and outdoor use. Optionally with an additional brochure trailer.